Plato is my friend; Aristotle is my friend, but my greatest friend is truth design.
–Isaac Newton, retold by Meryl.
SOCIAL DESIGN
I have become increasingly interested in how design can communicate for me in non-organic forms. Living in a foreign country, you cannot always use the voice you were born with so I have begun a series of experiments to communcate via my second language, design.
CONTACT
If you are interested in using one of these projects or recieving a custom version please get in touch, hello@merylvedros.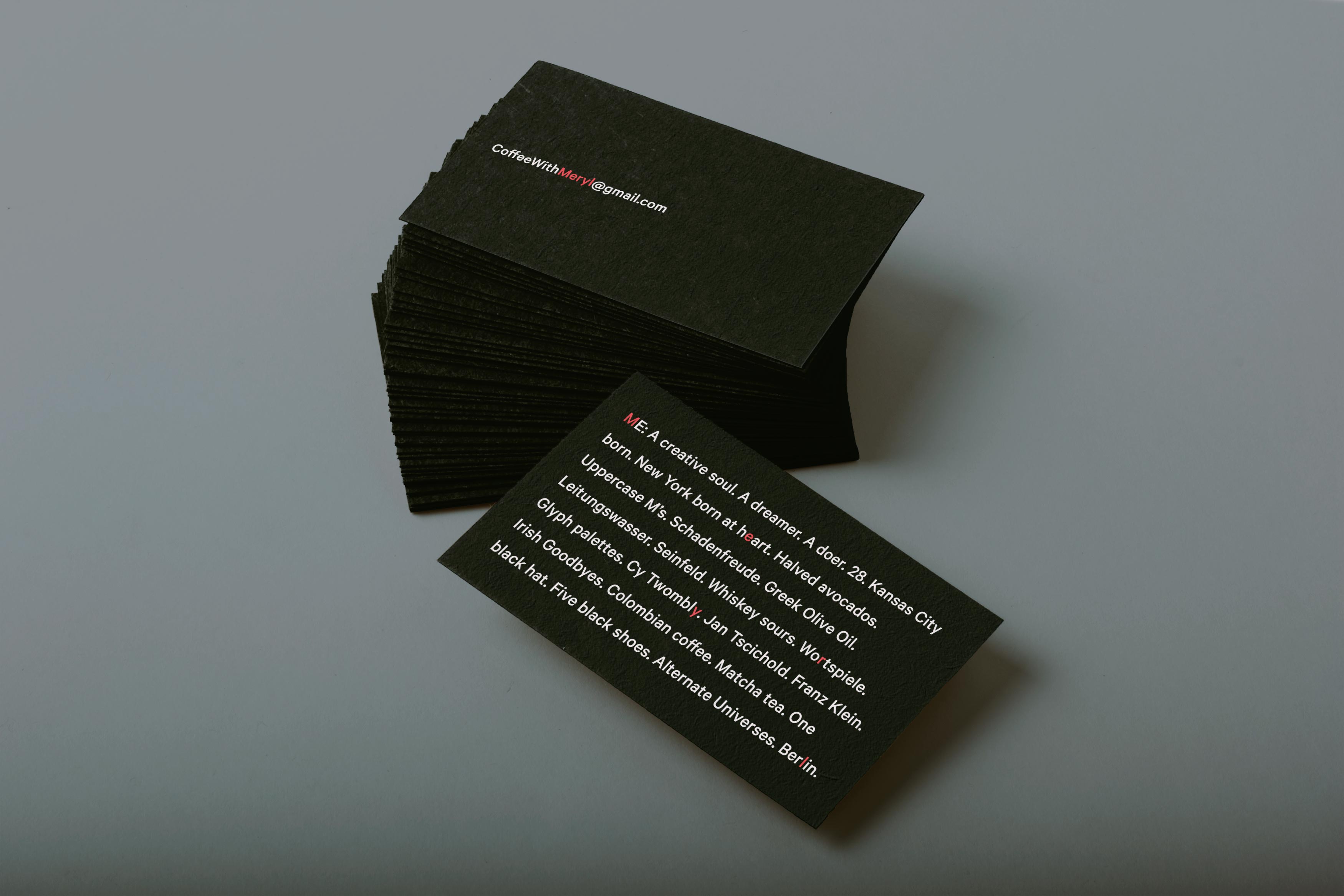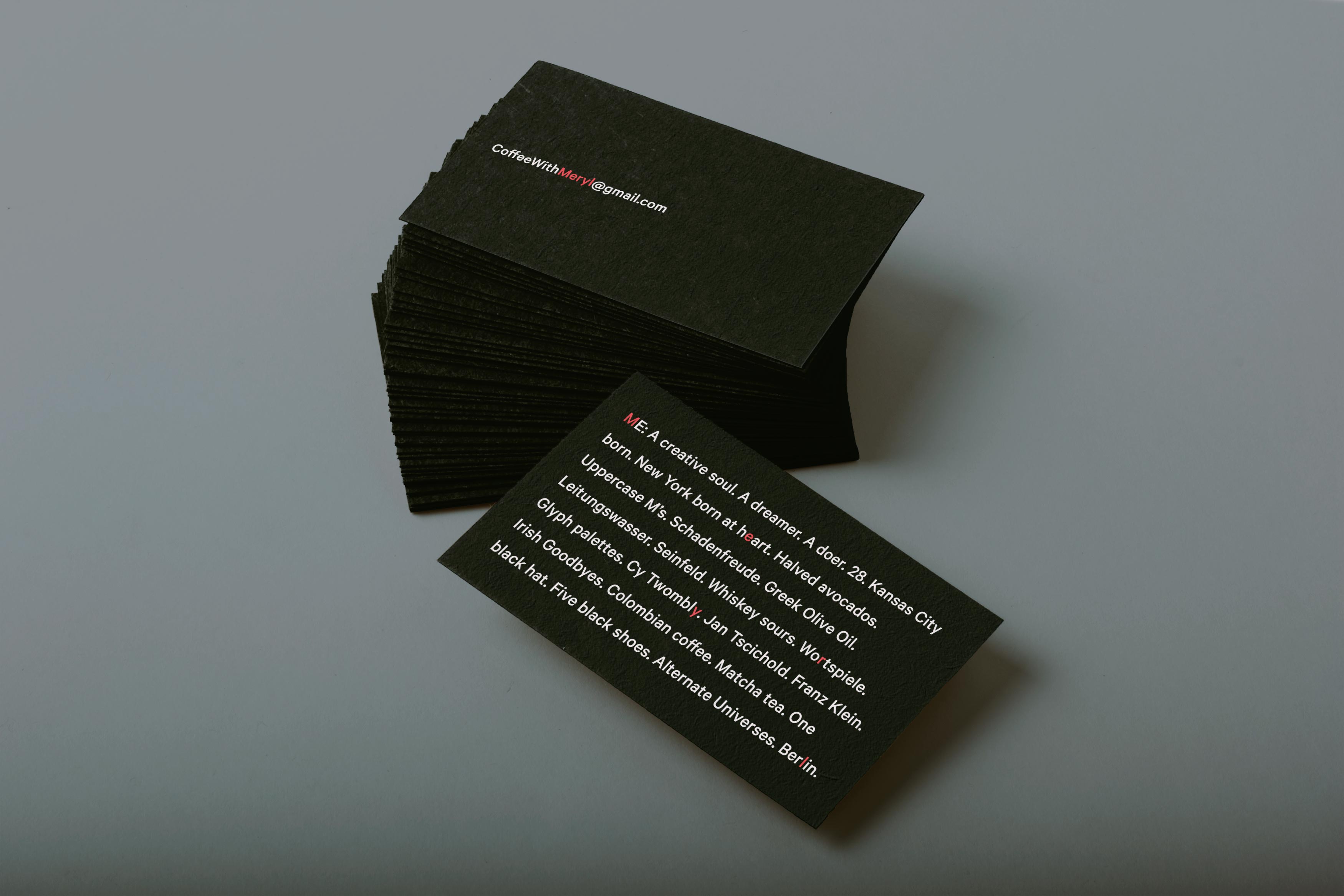 COFFEE WITH MERYL
A dating card created for regretable situations in which I saw someone and did nothing. One side contains buzz words intented for the recipient to have conversation starters, the other is an email for getting in touch. The card is the ultimate form of feminism as it allowed me to be the hunter. Every card that has been given out has been responded to.
RESPONSE
On the first date one of the men said: "I stared at the card for a week and didn't know what to say back. It's the coolest thing I've ever been given."
THOUGHTS
It only takes a few seconds to be brave. With an act of boldness, the world is likely to respond. If you see someone, say something.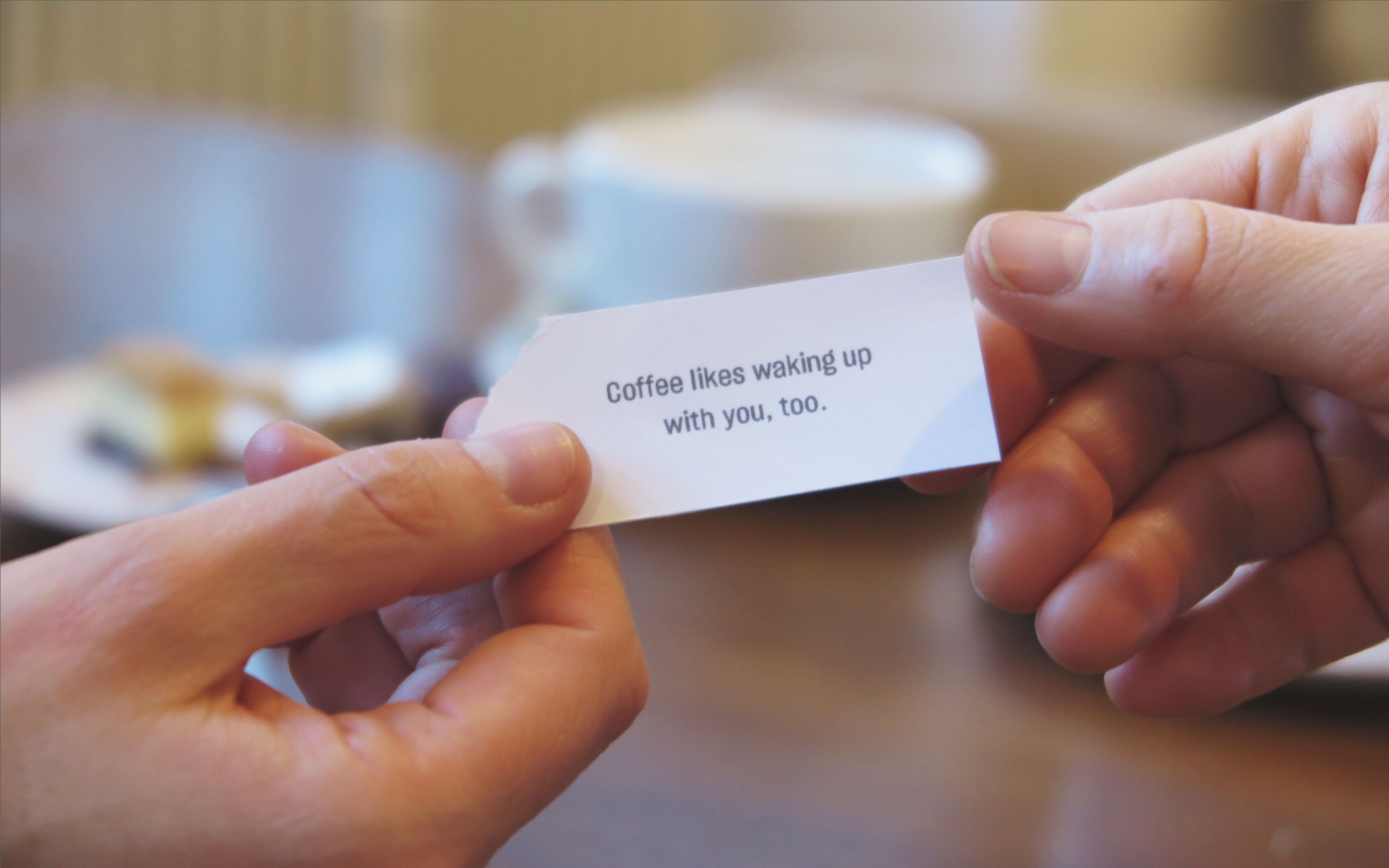 THE PASSING COMPLIMENT
Getting a German to smile in the winter is like winning the lottery. As a means to light up the grey sky in 2016 I created The Passing Compliment. Participants are offered a variety of subversive, political, and playful compliments to keep for themselves or pass on. The result, a lot of smiles and emails from participants wanting to paste up compliments in their neighborhood.

TOP FAVORITES
"America could use someone with your leadership skills."
"I would swipe right for you."
"Nice hands, you know what they say about nice hands."
SOCIAL
@ThePassingCompliment
#ThePassingCompliment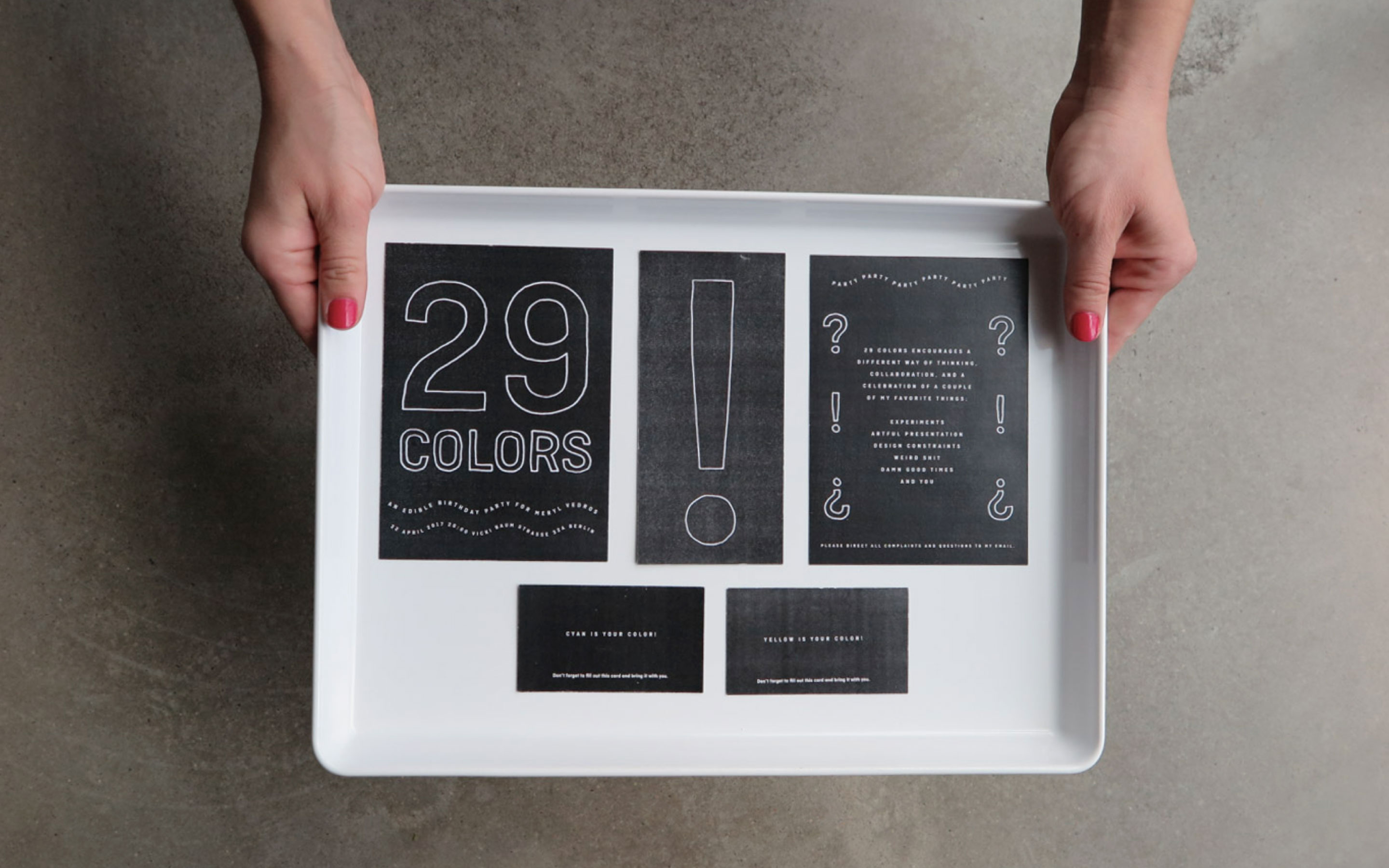 29 COLORS
My 29th birthday celebration. An experimental dinner party in food, color, and participation.

29 guests were assigned individual colors and required to bring it on a white dish and wear all black. The result was a rainbow, a shit ton of leftovers, and a party that looked like a funeral.