CENTER 18: MUSIC IN ARCHITECTURE | ARCHITECTURE IN MUSIC
This book is the 18th edition in a series published by the Center for American Architecture and Design, a program within the School of Architecture at the University of Texas at Austin. The academic journal explores the relationship between music and architecture with a series of 19 essays by noted scholars. The design presents essays and images in an elegant but straightforward way, employing Acta, the Dino dos Santos designed font. The strong use of black and white used throughout the book subtly evokes the keys on a piano.

 
AWARDED
This project received the
2015 silver medal from Graphis.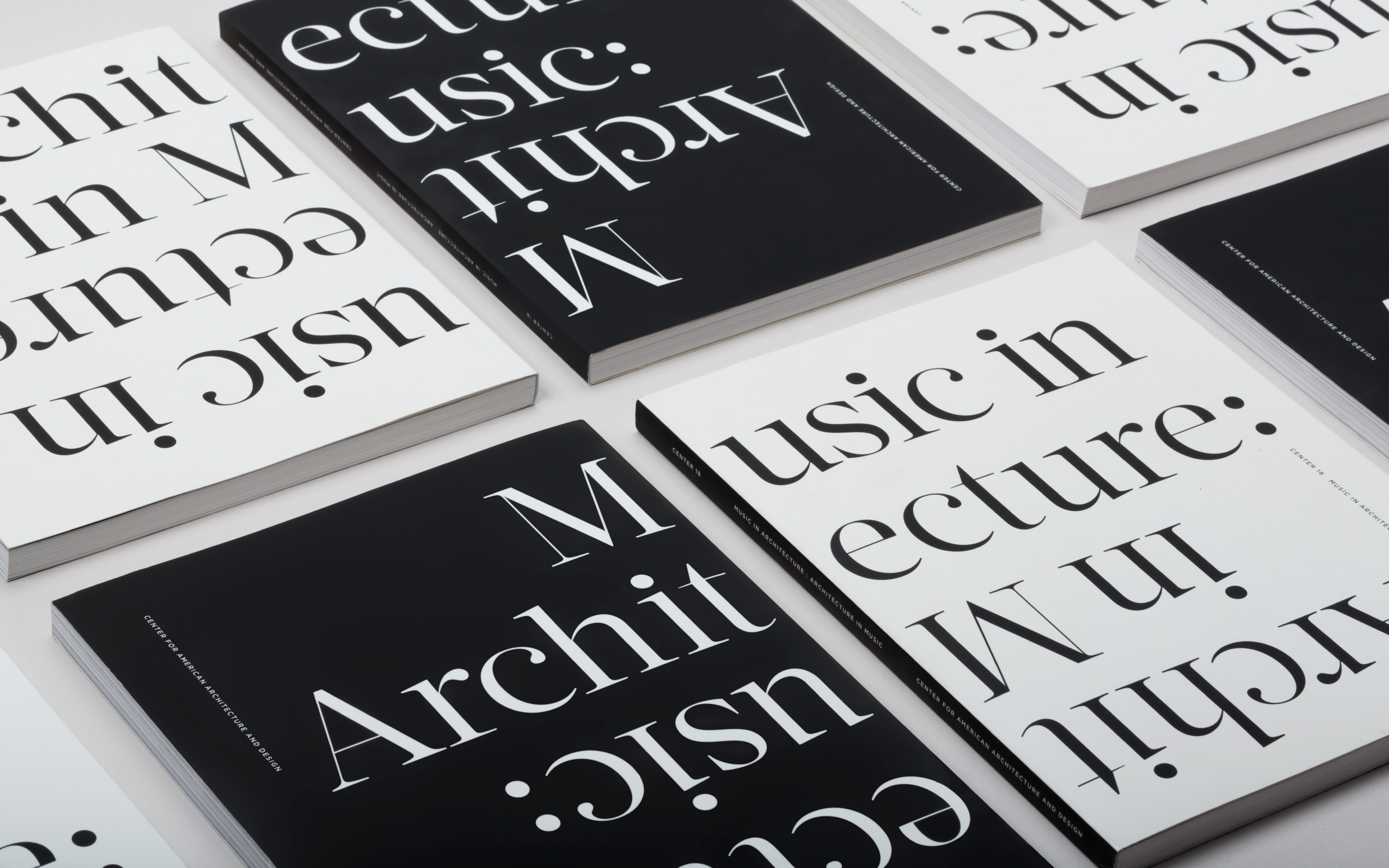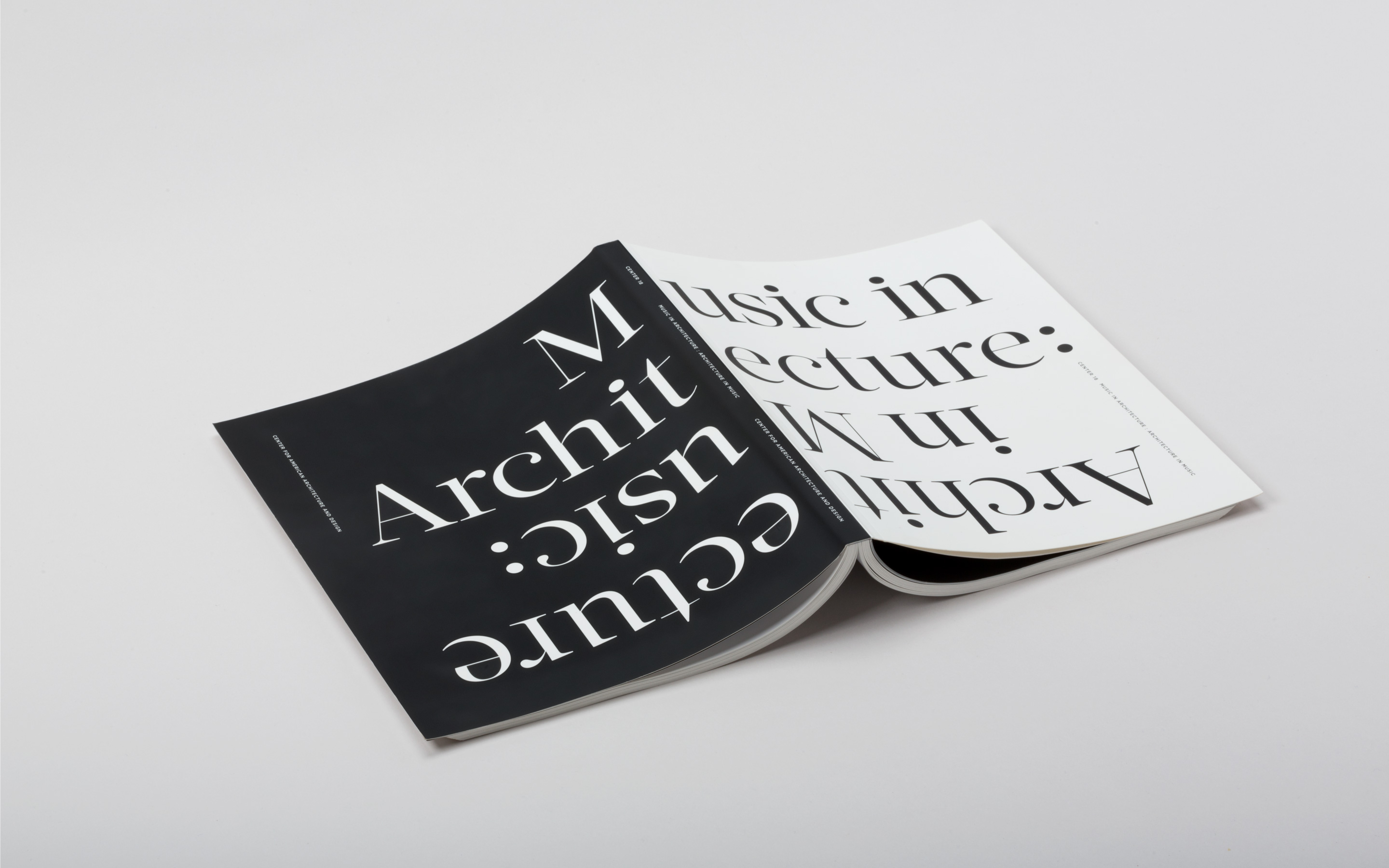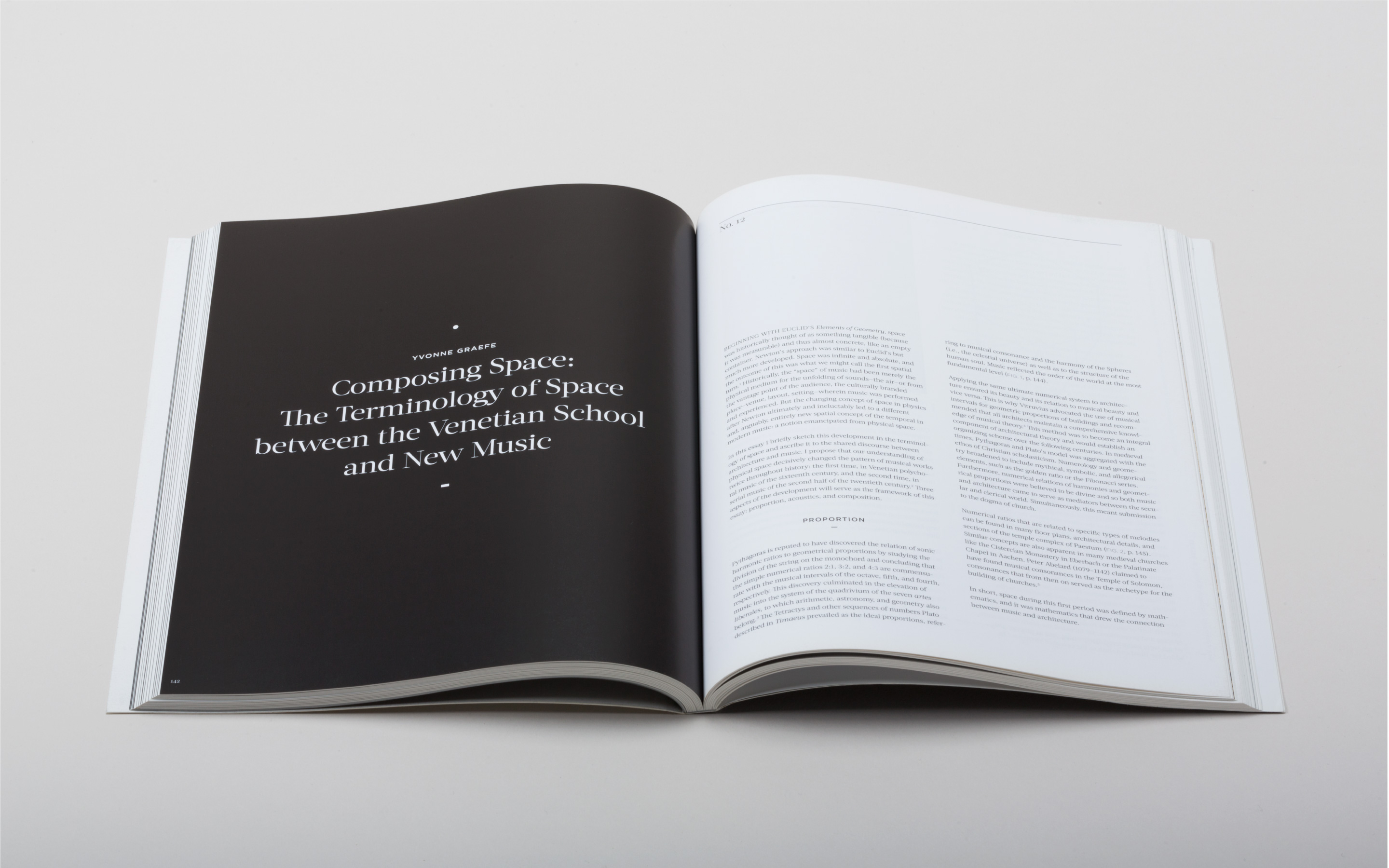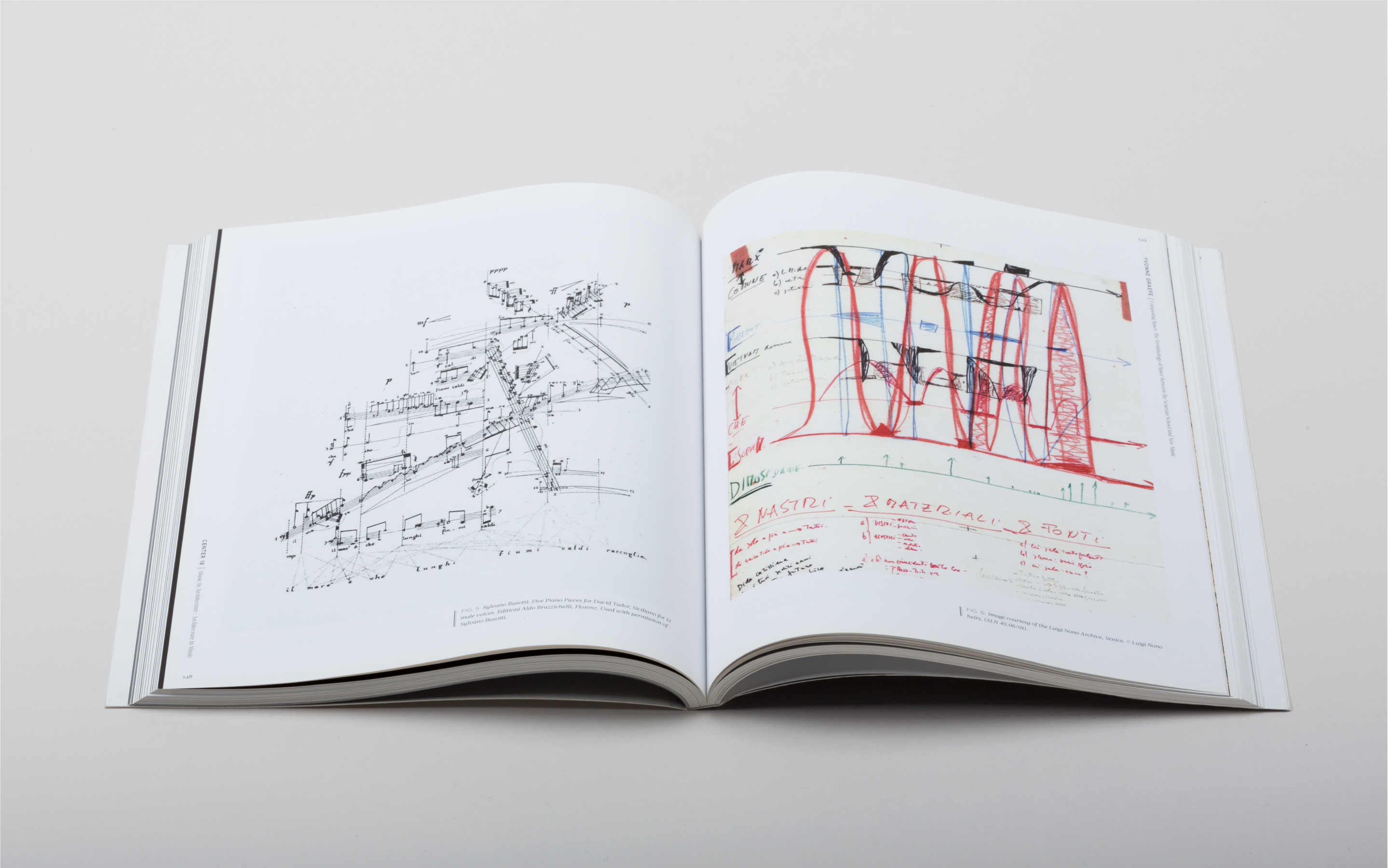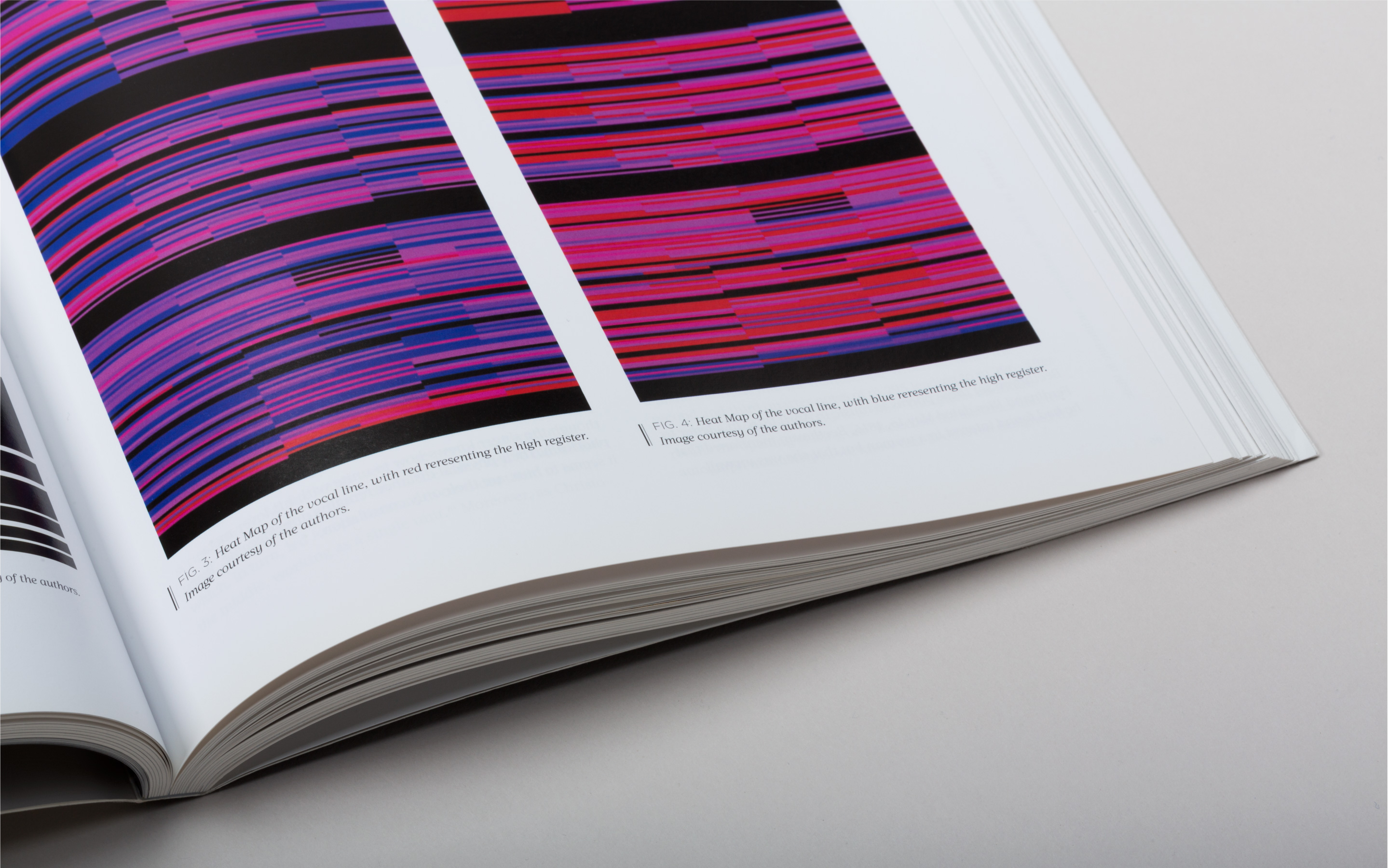 COLLABORATION
Dyal and Partners
Austin, Texas