BISCUIT
This Texas bedding and homegoods stores name, "Biscuit" is an affectionate term for ones warm fluffy bed. Biscuit is a small shop with affordable luxury bedding located on the edgier side of Westeimer Road in Houston, Texas. The rebrand was intended to capture the young and feminine qualities of the customers, the urban edge of the neighborhood, and the cheeky persona of the owner. "Dreamt in Houston. Made in the USA. Dealt on Westheimer."
 
SERVICES
Branding
Package Design
Copywriting
Design Research
Illustration

 
The system includes two wordmarks.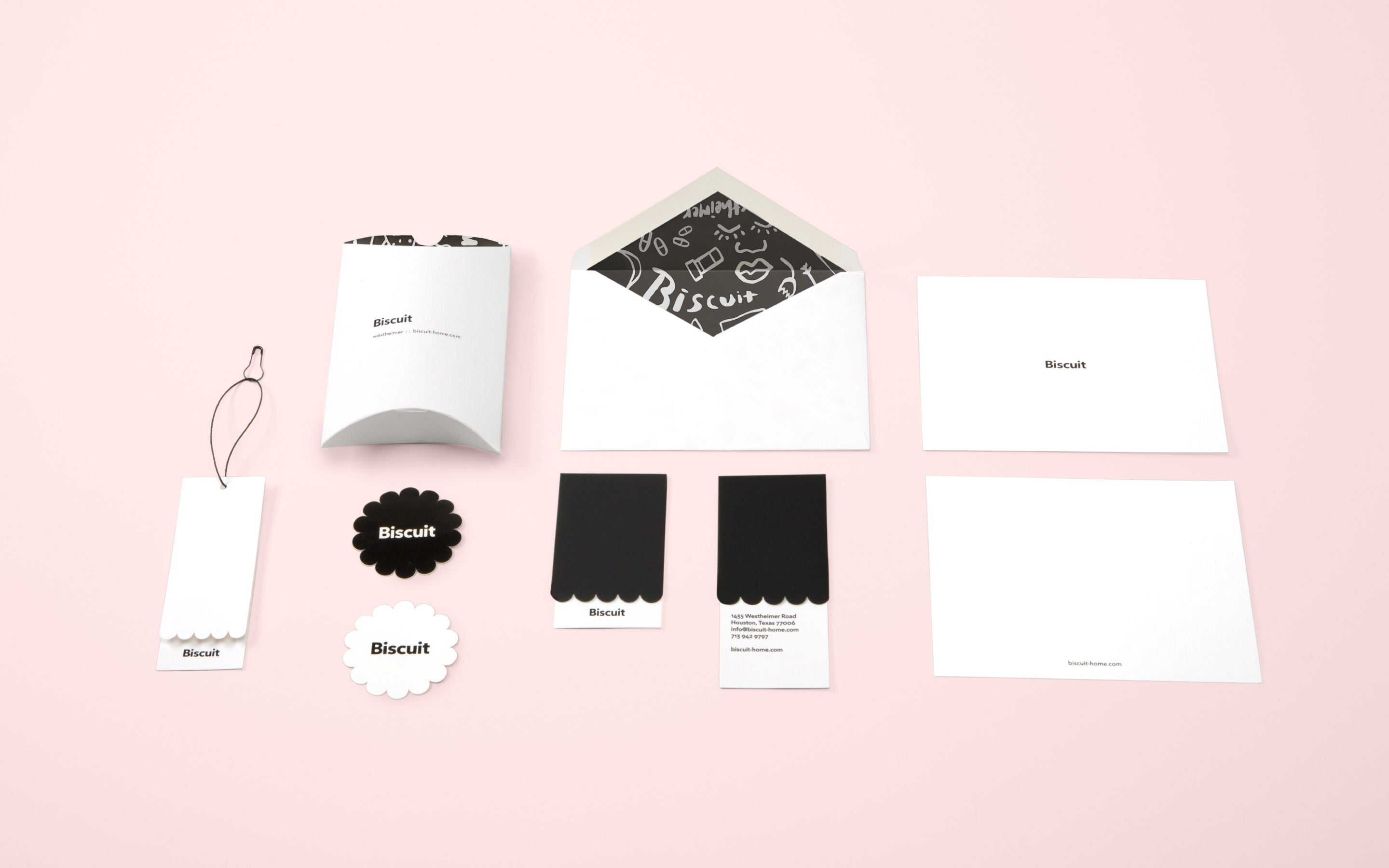 Business cards with scalloped sleeve reveals "You're so lucky you found us" upon opening.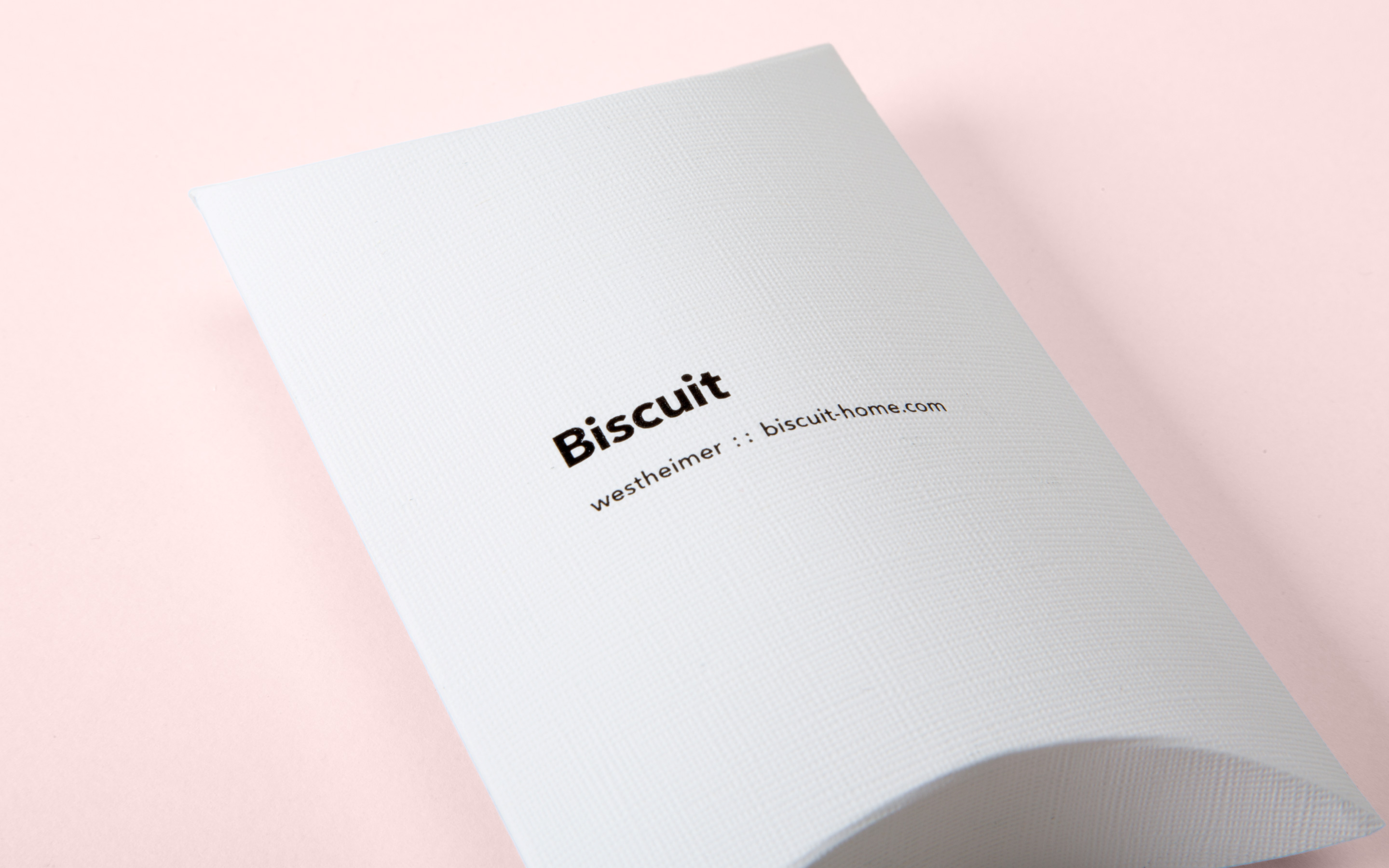 Detail of pillowbox container for packaging small items.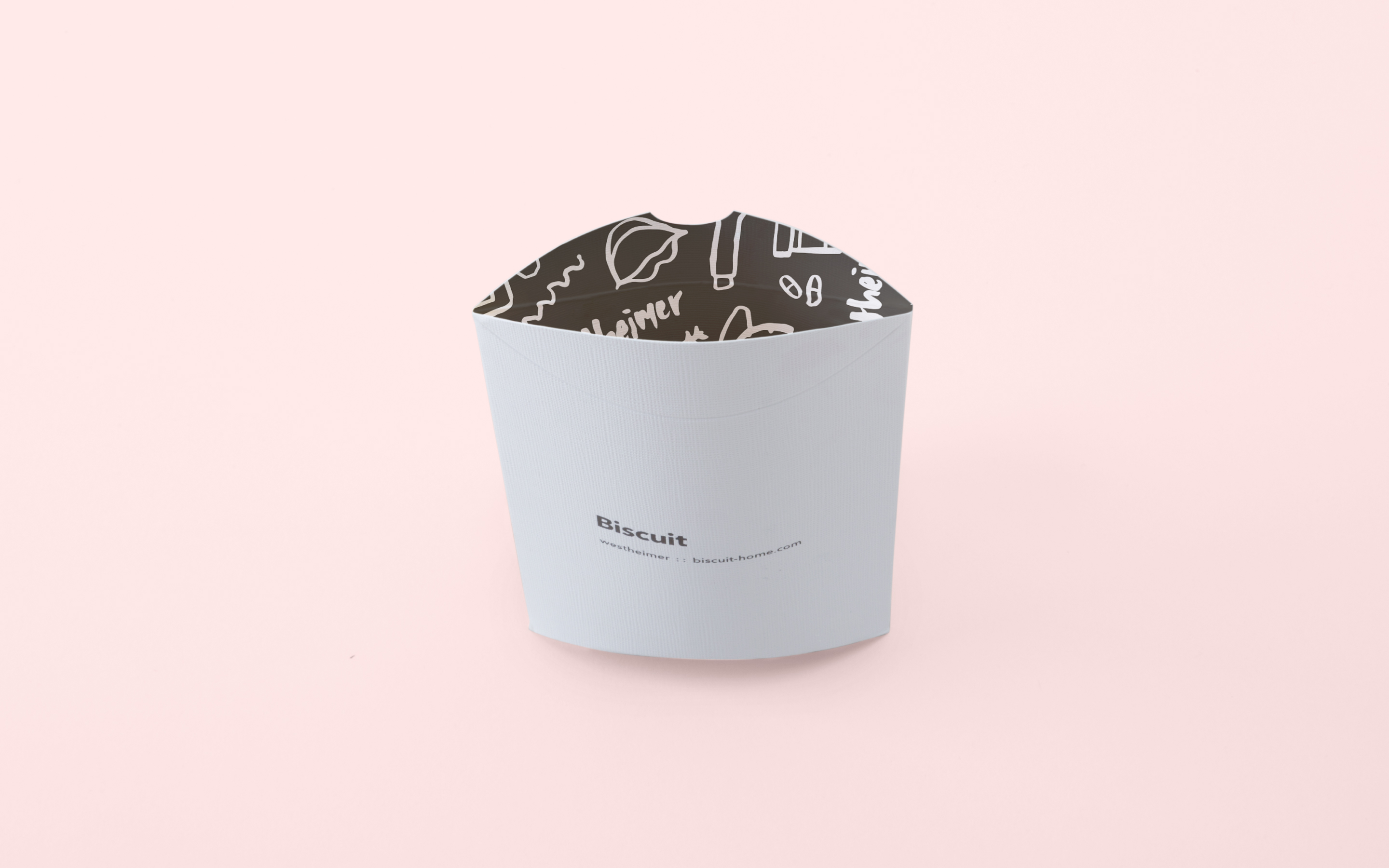 Detail of pillowbox interior for packaging small items.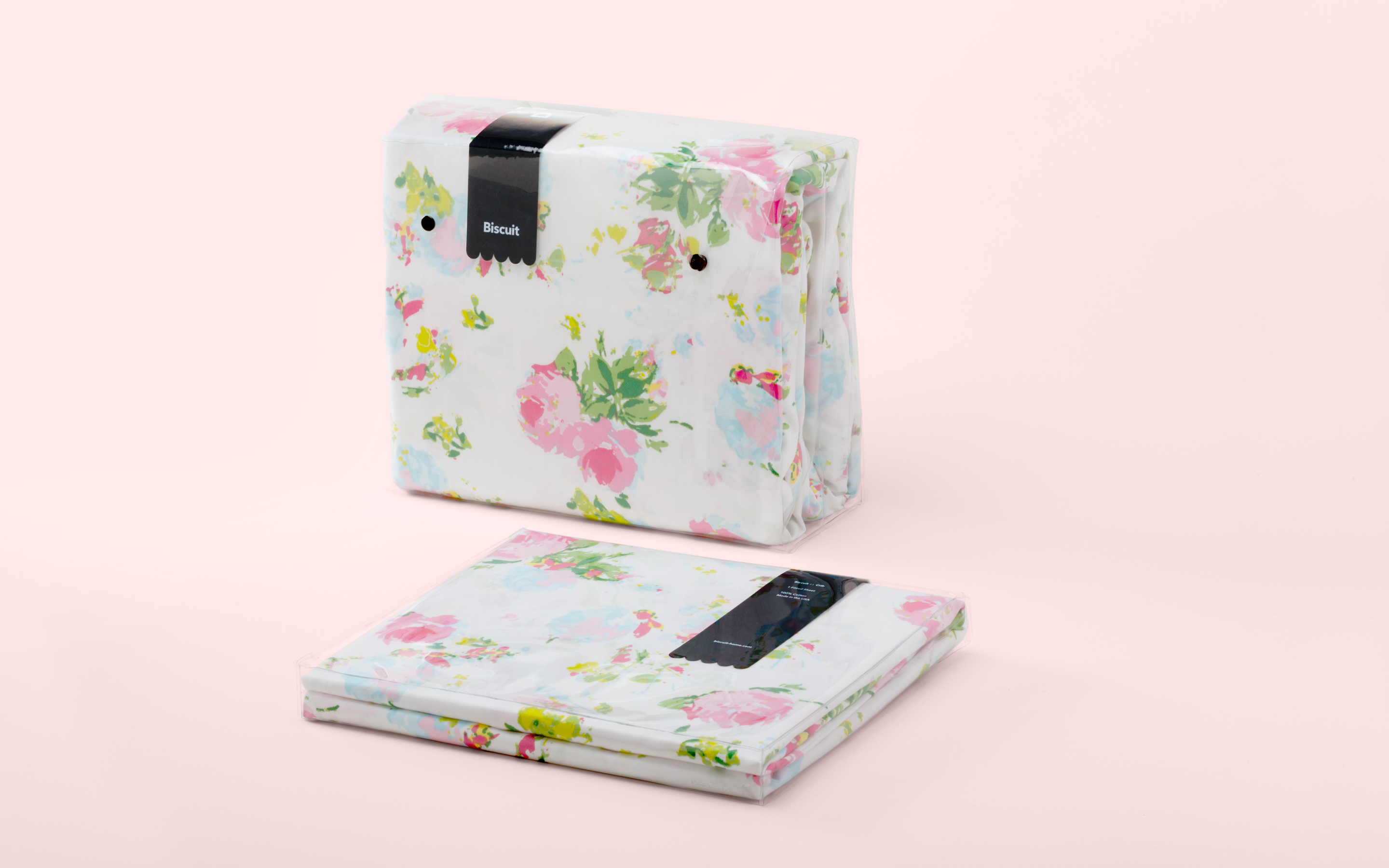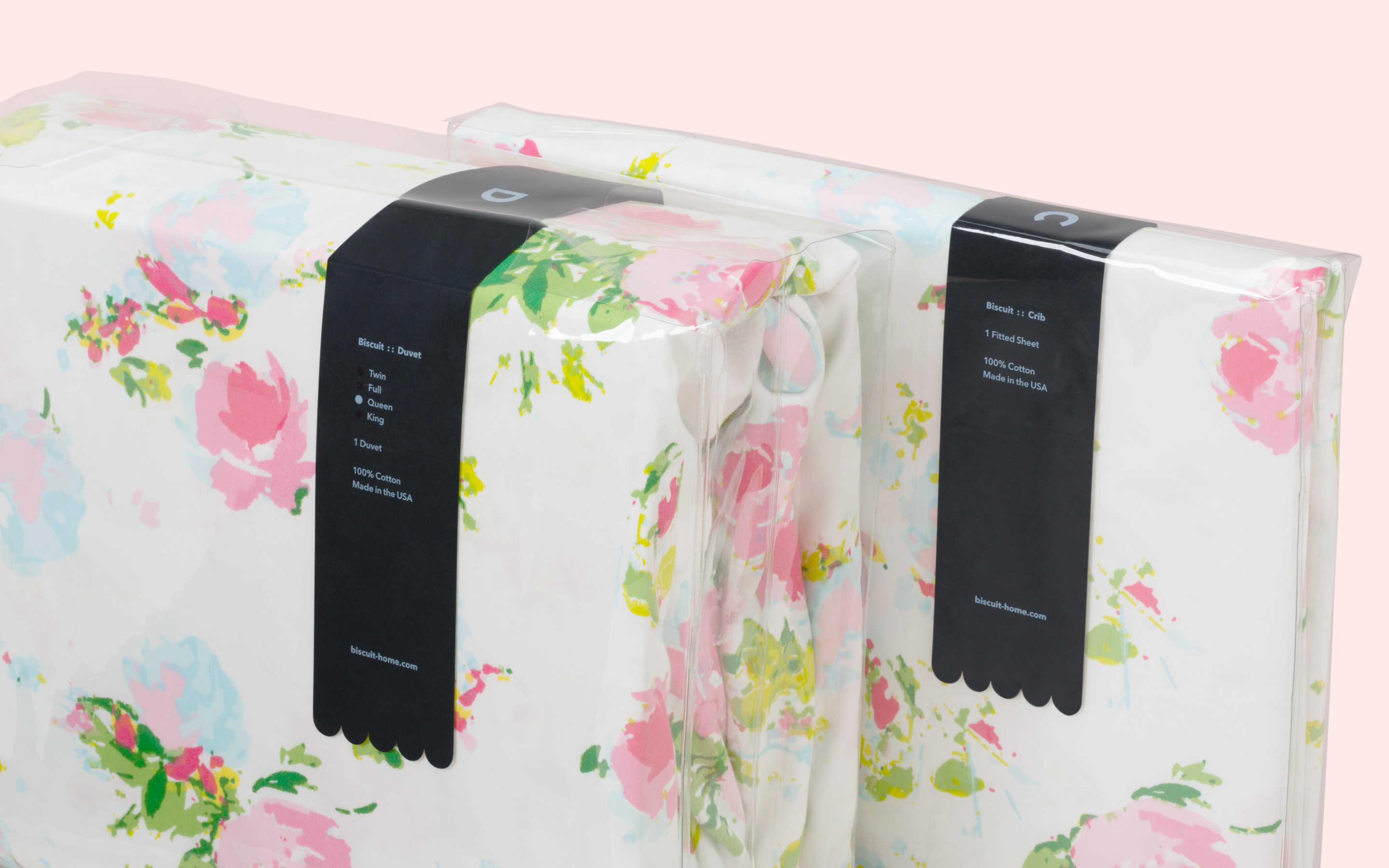 Scalloped bedding inserts with labeling system.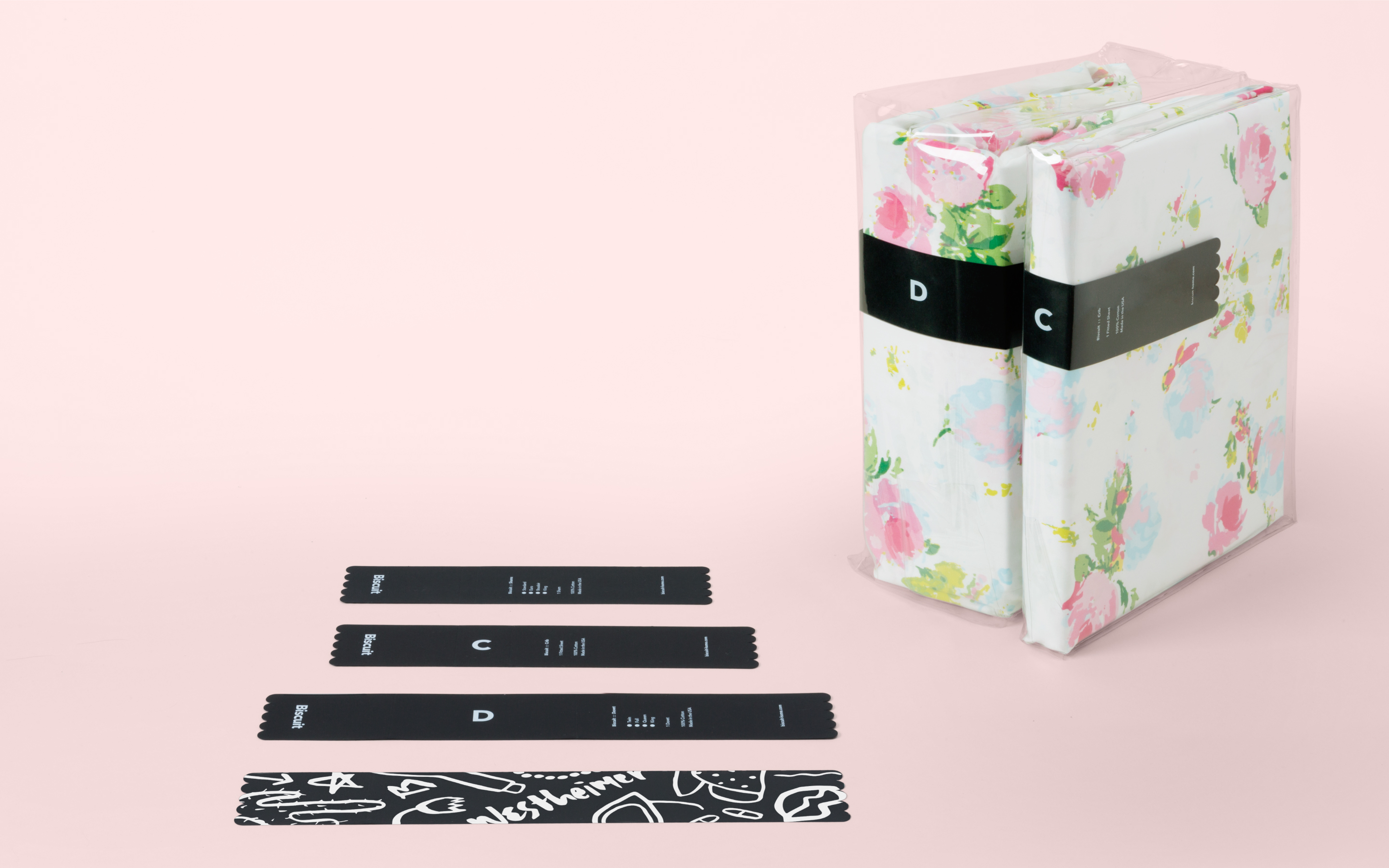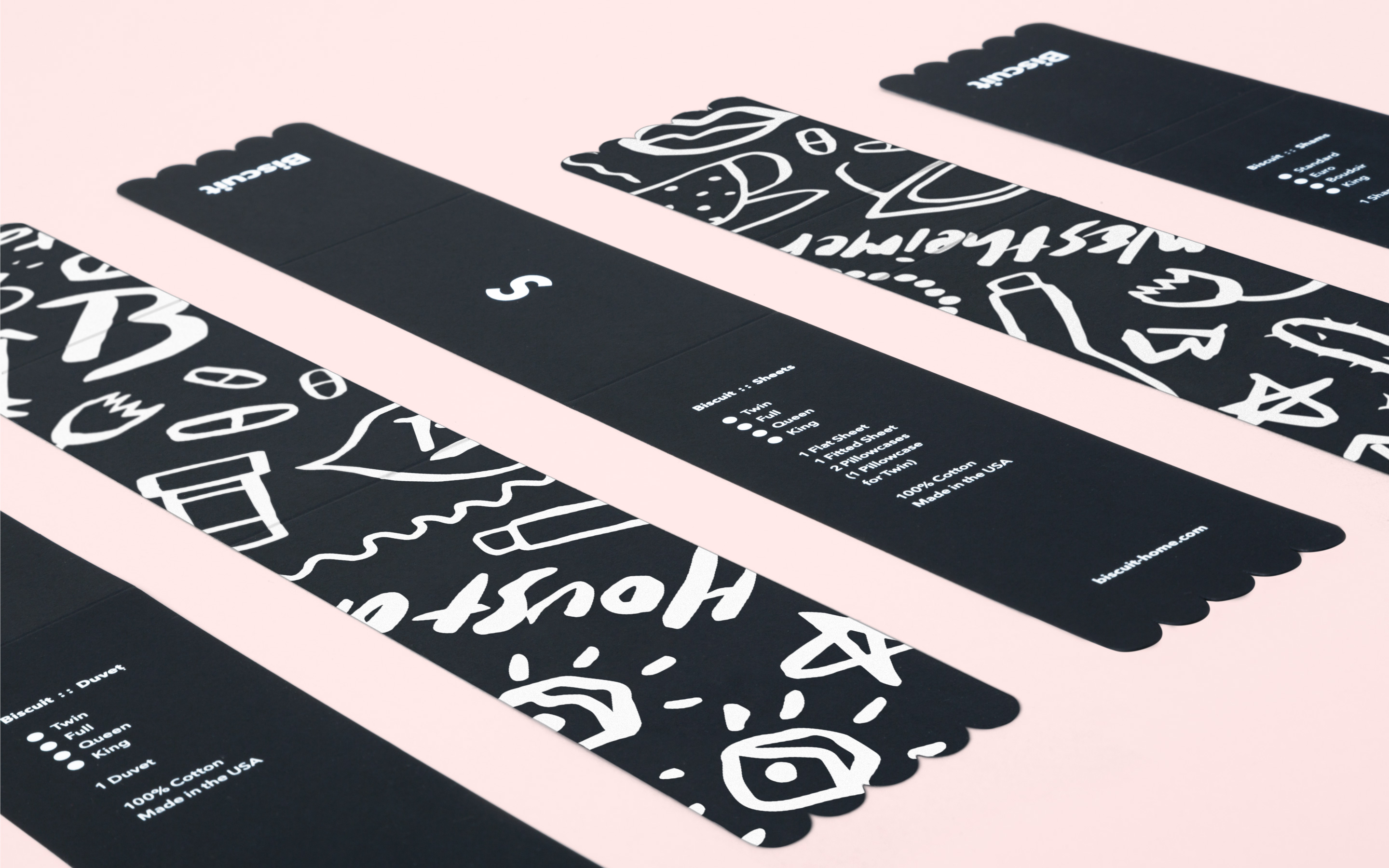 Interior of inserts reveals gestural pattern.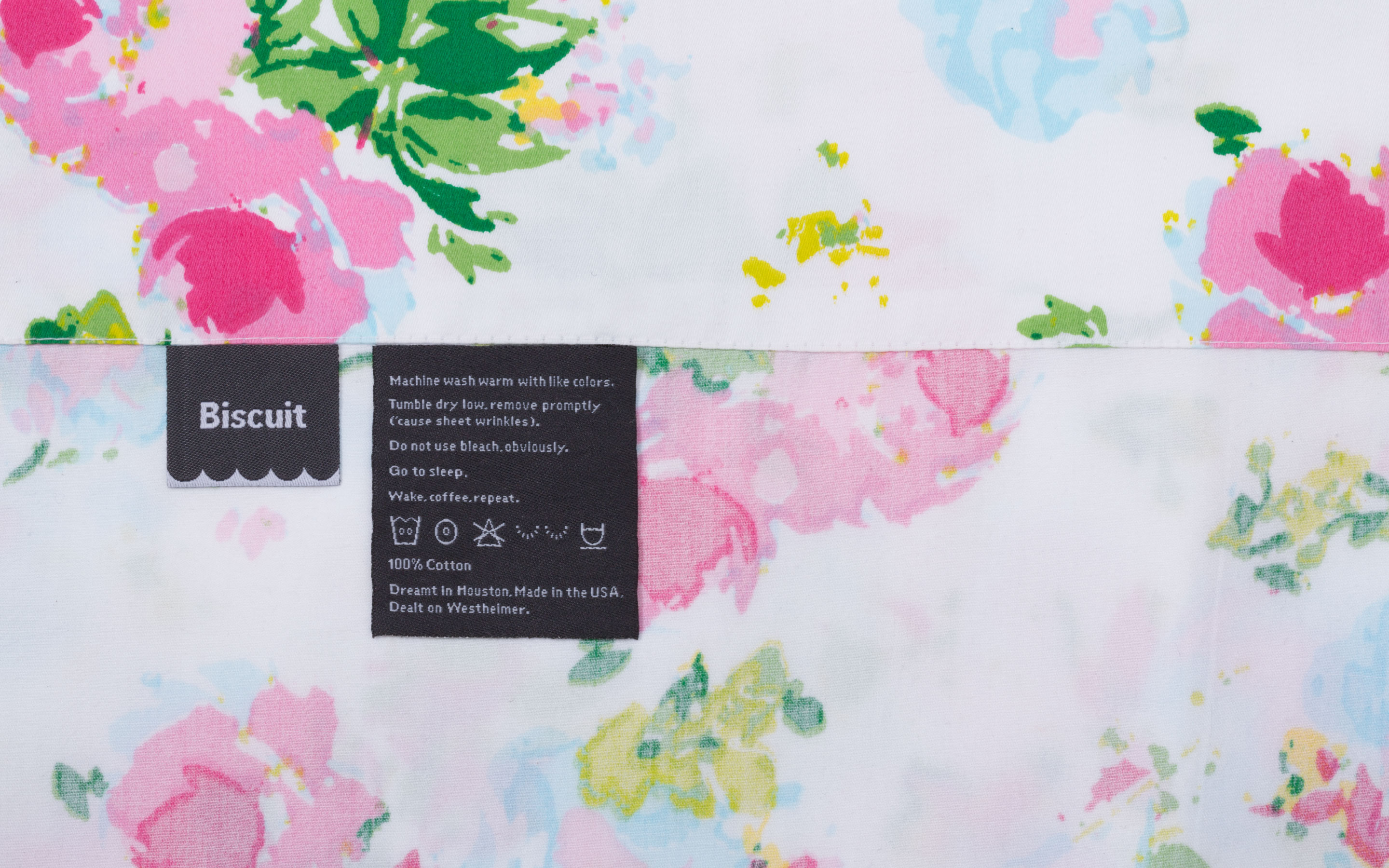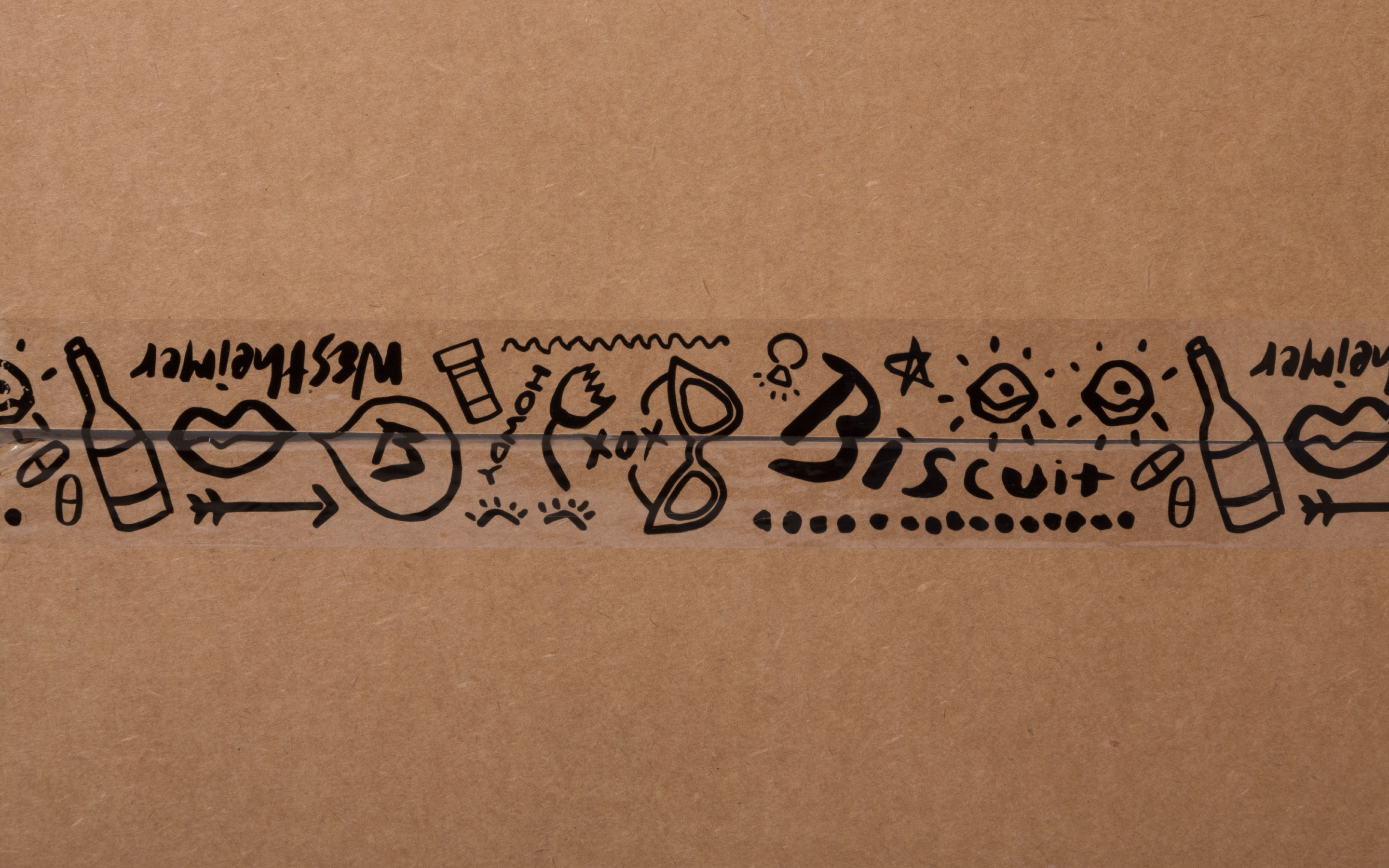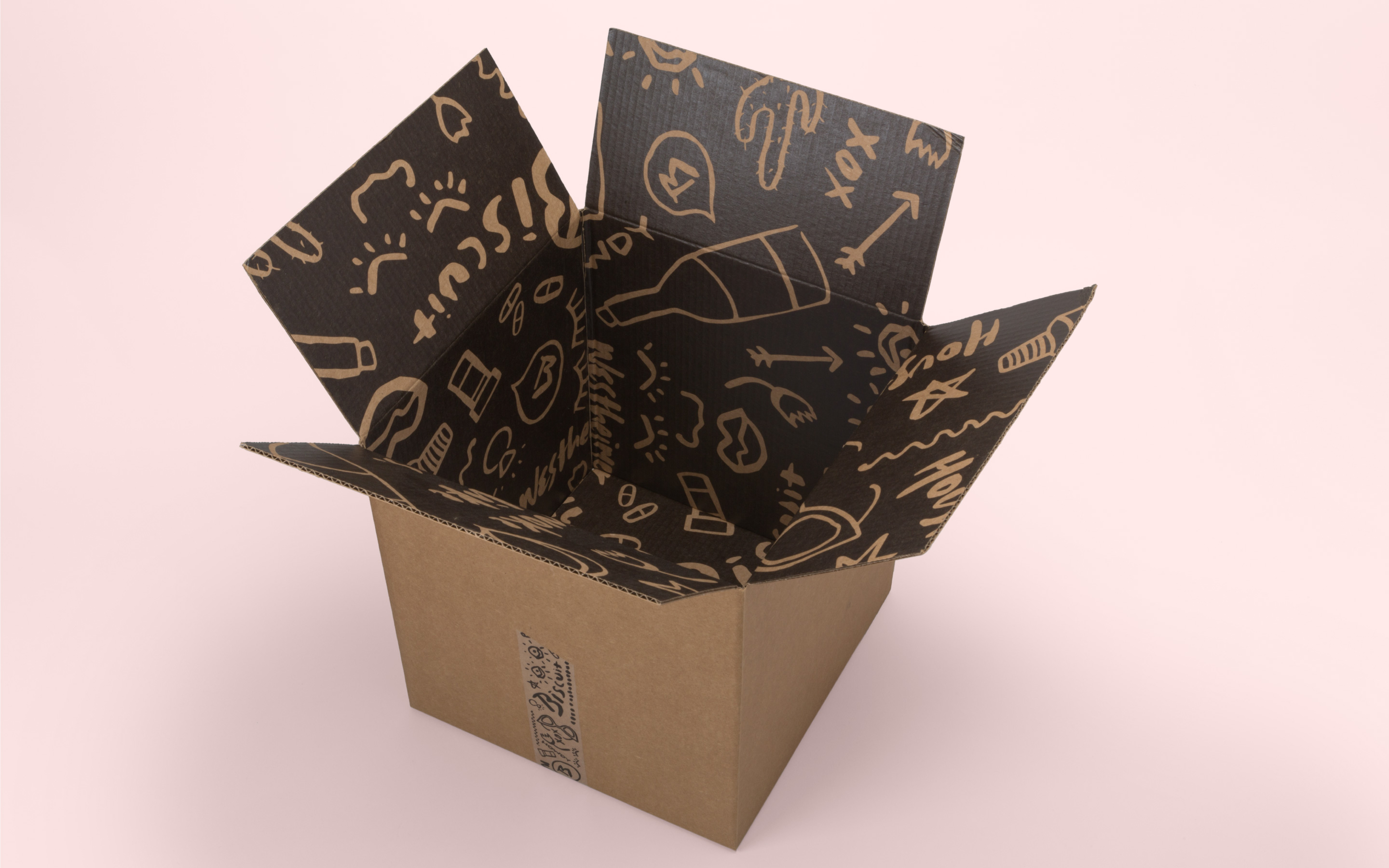 CREATIVE DIRECTOR
Jett Butler
 
ILLUSTRATIONS
Meryl Vedros
 
DESIGN TEAM
Meryl Vedros, Alice May Du,
Stephanie Leung, Jett Butler