AIGA BRIGHT LIGHTS BOOKLET
This program was designed for the 2013 AIGA Bright Lights Gala spotlighting those who have made an extraordinary contribution to the graphic design profession. The individuals celebrated at the event were awarded the highest honor–the AIGA Medal. In 2013 the recognized eight design leaders who received this prestigious design award were: John Bielenberg, William Drenttel and Jessica Helfand, Johnathan Hoefler and Tobias Frere-Jones, Stefan Sagmeister, Lucille Tenazas, and Wolfgang Weingart.

 
AWARDED
This project received the Communication Arts 2013 Award of Excellence.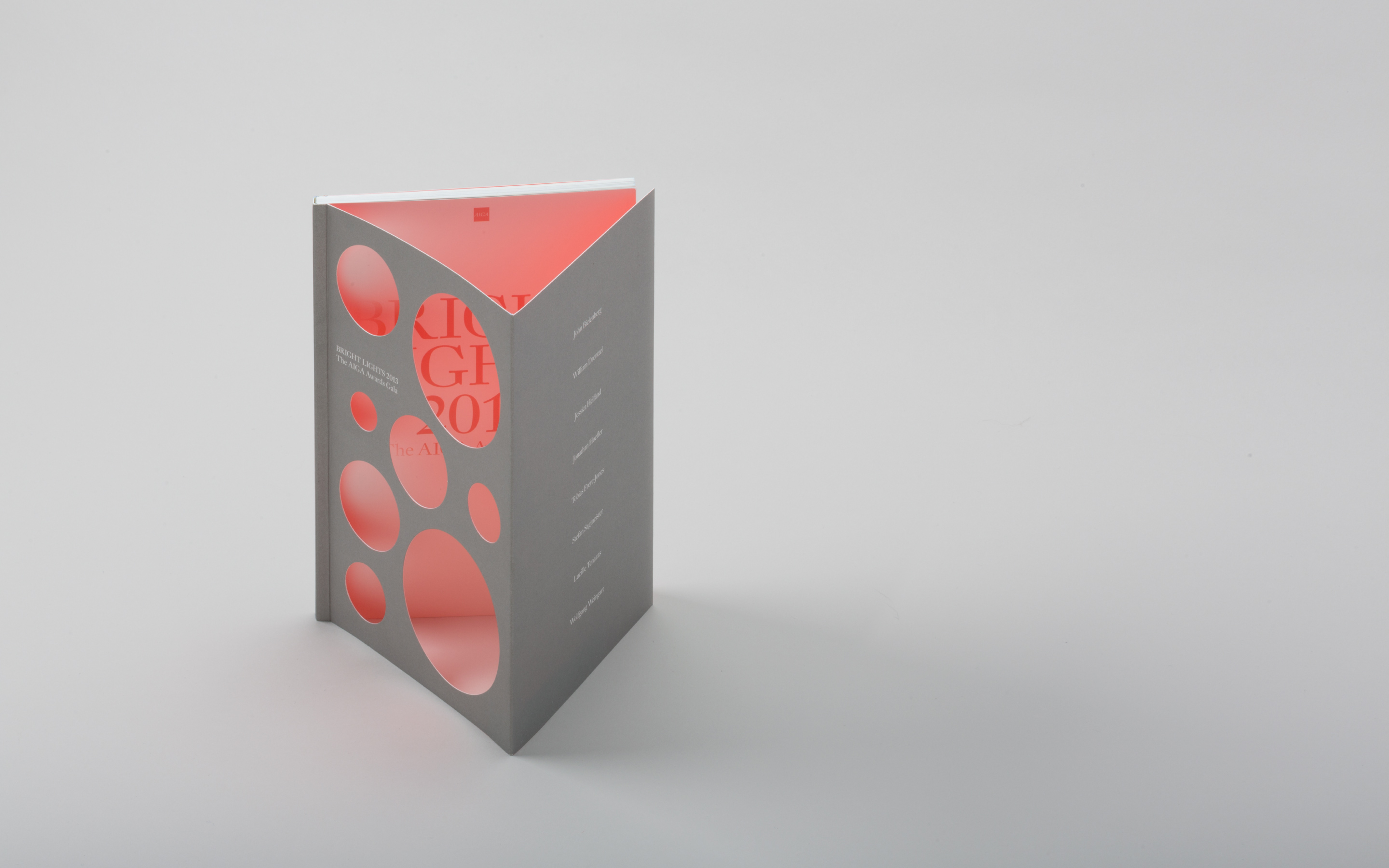 Eight diecut circles on the cover represent the eight medalists.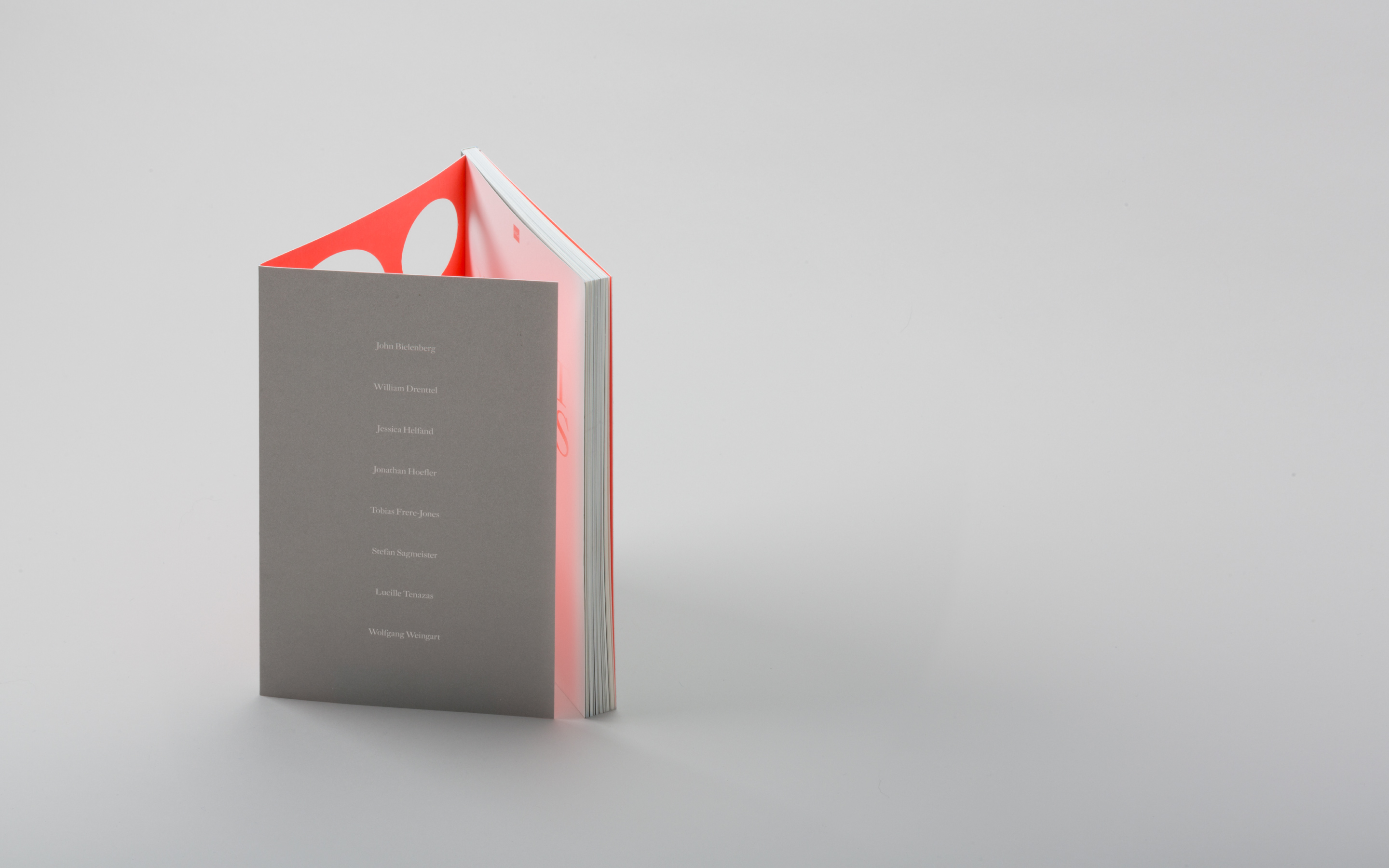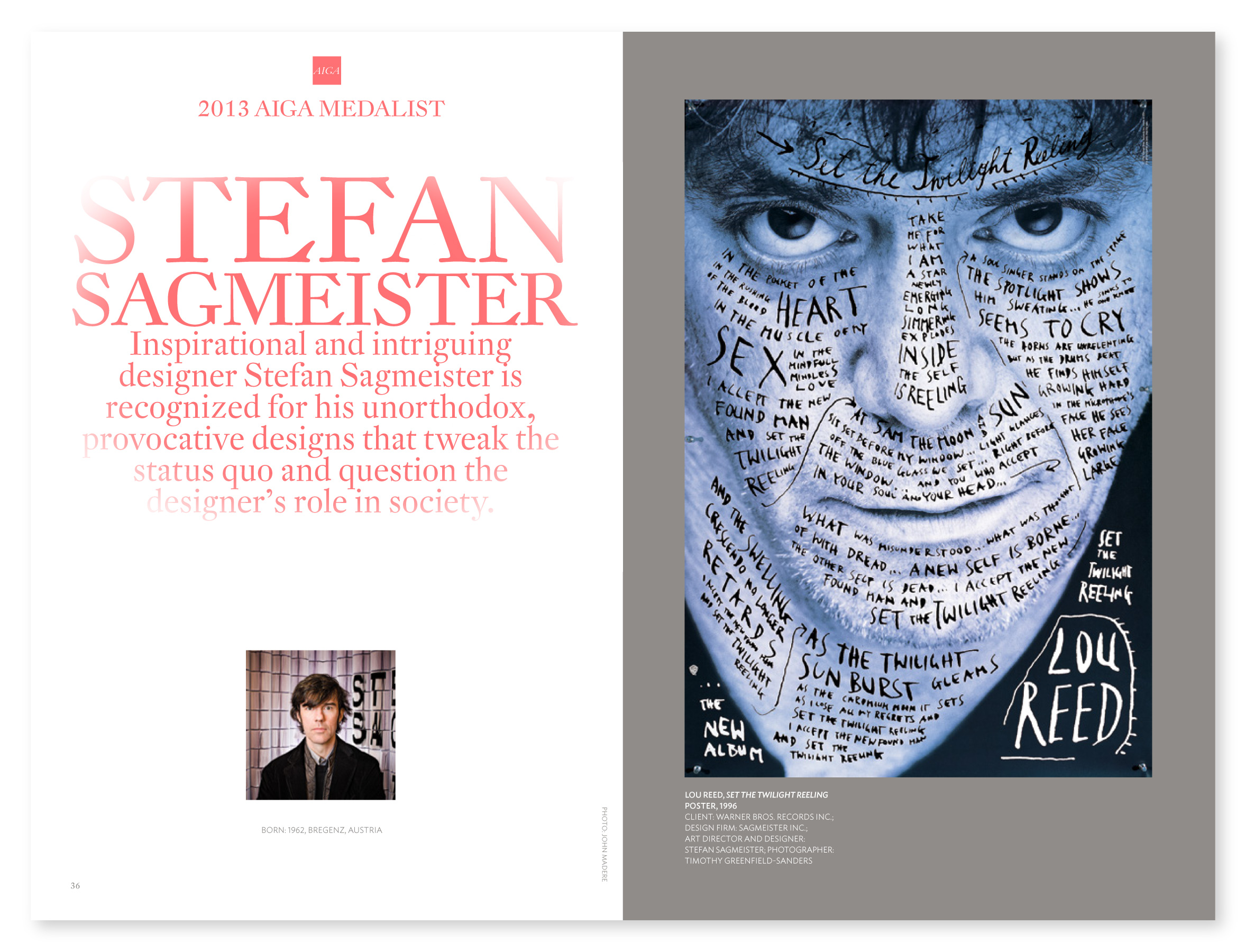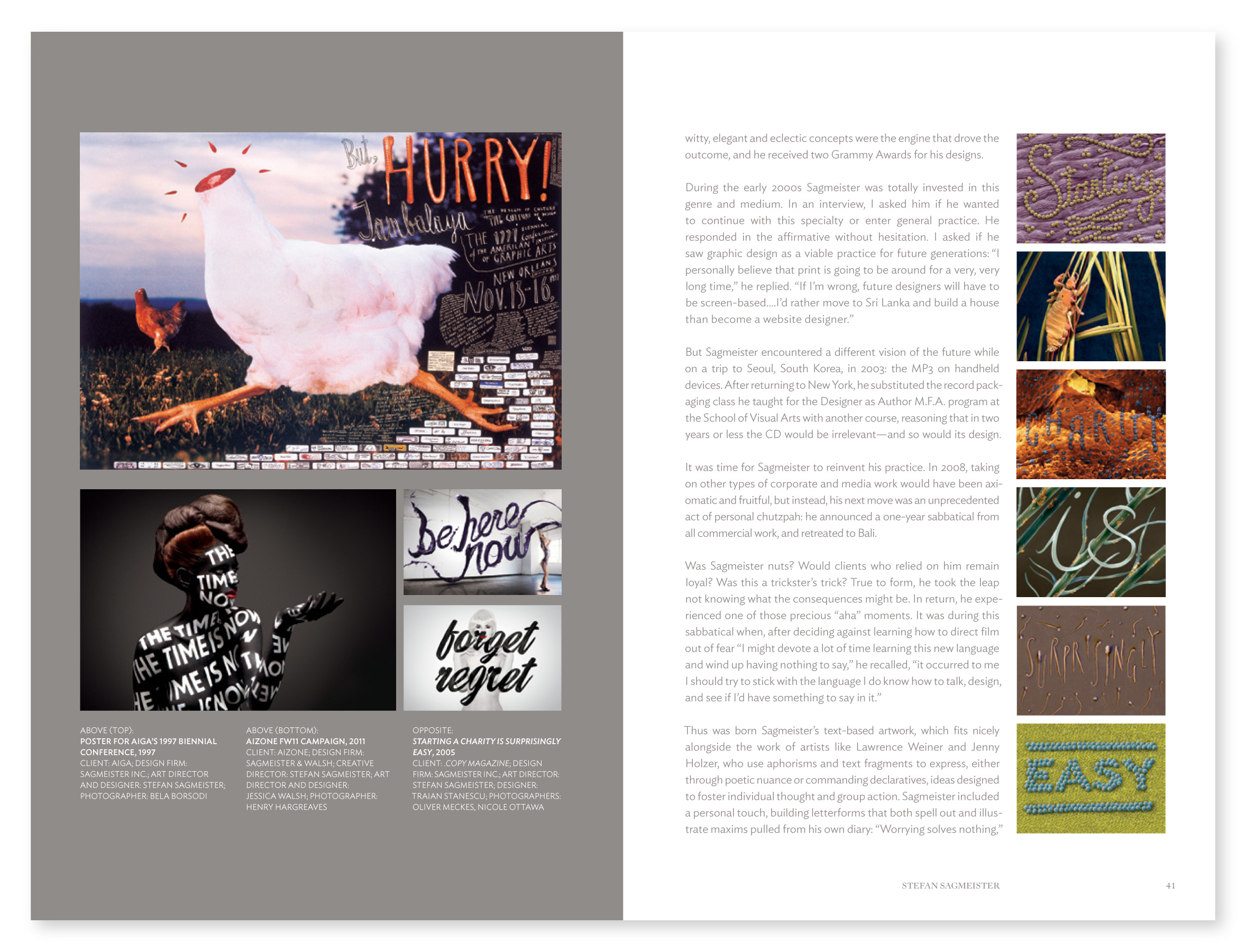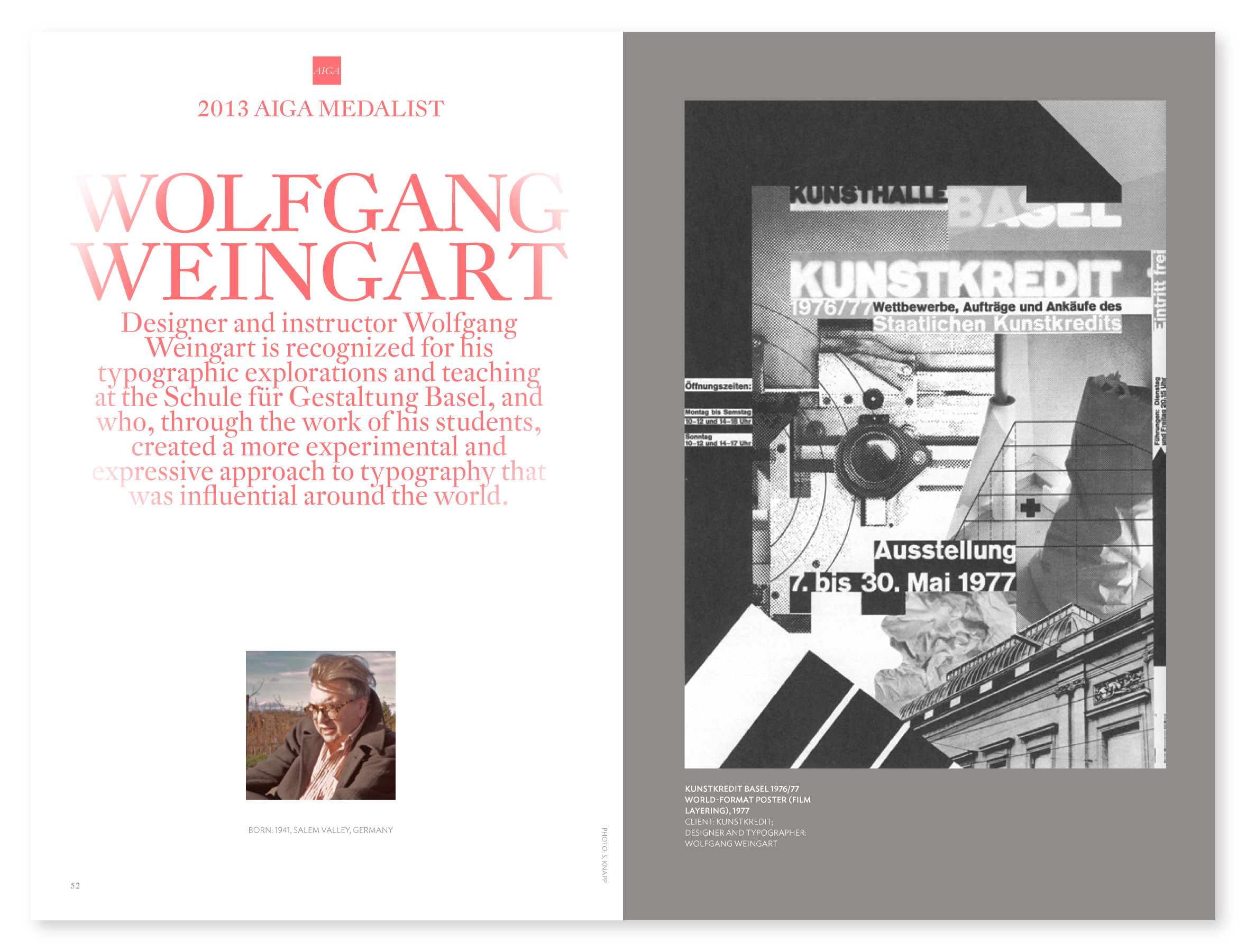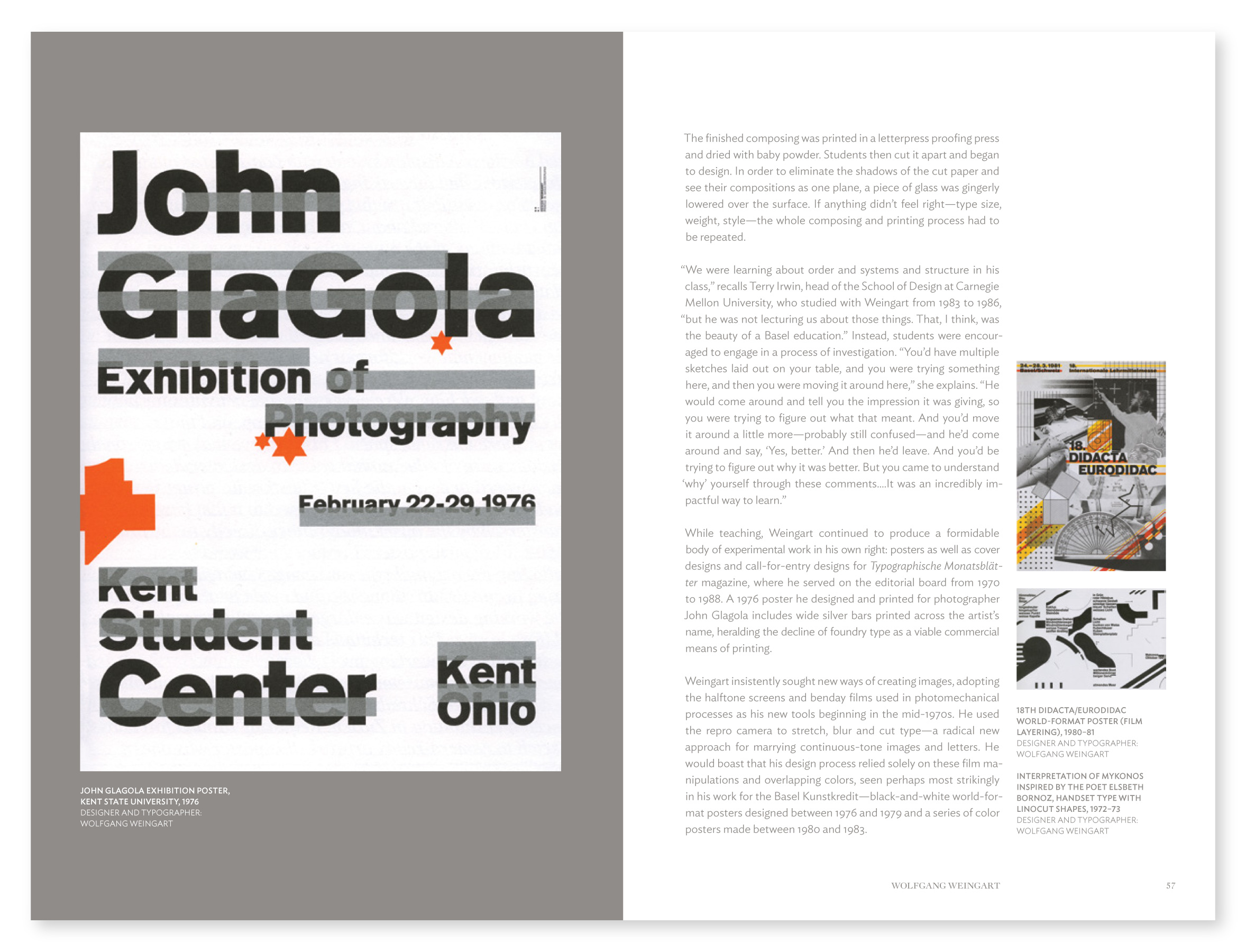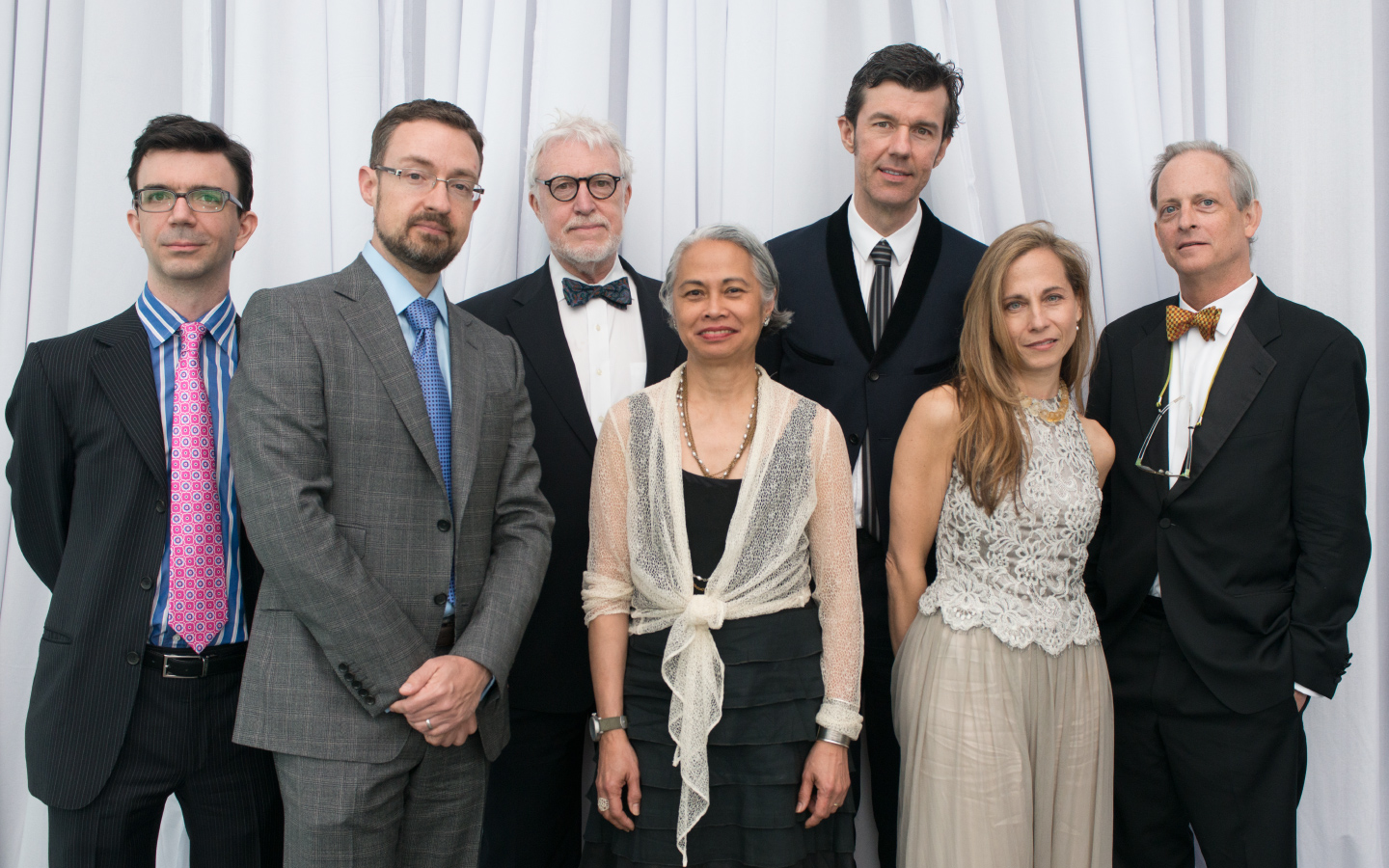 Medalists: Johnathan Hoefler and Tobias Frere-Jones, John Bielenberg, Lucille Tenazas, Stefan Sagmeister, Jessica Helfand, William Drenttel, and Wolfgang Weingart (not shown)
STUDIO
Pentagram Design
Austin, Texas